Caricatures of Celebrities and Famous People
THIS IS A frequent requirement of many magazines and websites. My caricature illustrations have graced the pages of many newspapers and publications around the world, but I also draw people just for the joy of capturing a succinct likeness.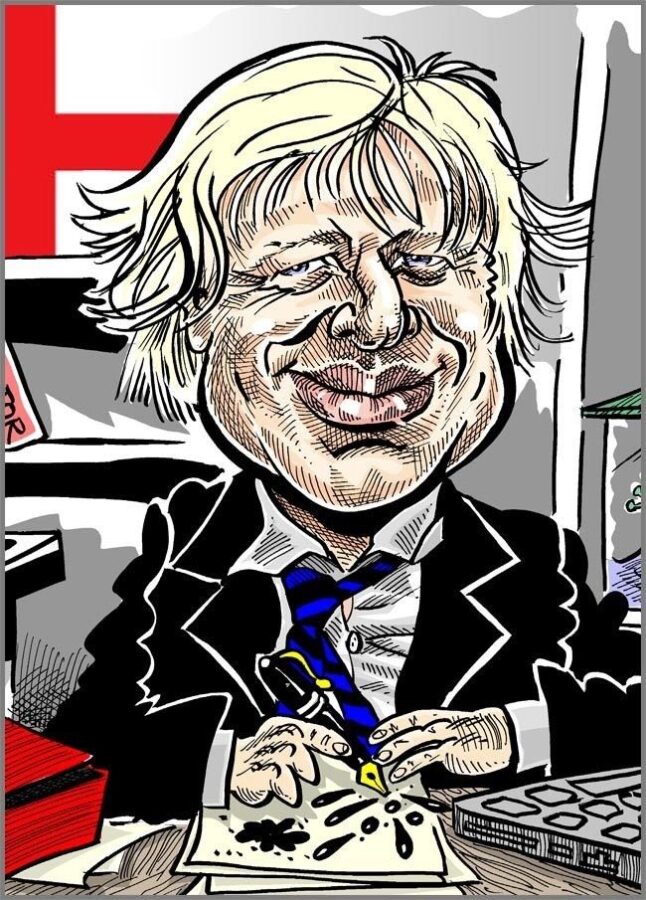 The techniques used range from simple brush and ink sketches through detailed pen and ink cross hatching to complete colour painting. I have recently rediscovered the delights of pure black ink work in which I can emphasize the graphic qualities and tones with subtle (and sometimes, not too subtle) variations in the use of line, cross hatching and broad areas of black ink.
And you can see me drawing celebrities live on video HERE.
Caricatures used in Publications
Caricatures have been produced in all sorts of media over the years and it would take a lifetime of experimentation to try them all. I have spent a long time using a brush with black ink followed by water colour and acrylic ink washes only to abandon this for traditional dip pens and digital colouring using Adobe Photoshop.
Many company magazines and websites have profile photos of their staff and many of these companies may find accurate and graphically-pleasing cartoon portraits an entertaining alternative. Corporate newsletters and other marketing materials will often include interviews, news or opinion pieces where an accompanying illustration of the featured personality would go down well.
If you have any enquiries about using caricatures in your publications or online, please contact me.
Here's a recent caricature pencil sketch of actor Ernest Borgnine. You'll find all my latest work featured in the News page of this website.
If you want Caricatures at Parties, go HERE!