JUST SOME of the nice things people have said about me over the years!
I WANTED AGAIN to say a big thank you for your involvement in our African Footballer of the Year project this year – we wanted to go bigger and better than in previous years and I think we achieved that. I was delighted with the way the cartoon profiles came out, and I hope you saw the results of the edits on the BBC Sport website and Facebook pages – there was a really good response to them, and I think we will, if it's ok with you, frame up the original drawings and send them to the five nominees as gifts – Giles Goford, Senior Producer at BBC Global Sport
We commissioned Simon at extremely short notice to produce a large cartoon (whilst being filmed!) for us for a political package in our nightly national news programme. Simon took to the brief instantly and intelligently and, to be honest, probably had a a better understanding of what we needed than we did. Not only was the end product immaculate, the process of filming and working with him was a pleasure. Simon was fast, professional and good humoured whilst working under extreme time-pressure. I look forward to working with him again – George Coote, News Editor, ITN/Channel 5 News
WE WERE DELIGHTED with the cartoon of Jean Claude Juncker that Simon did for Wprost Magazine (14/2017) and would highly recommend him to anyone publishing a magazine or website.- Jakub Wiewiorowski, WProst Magazine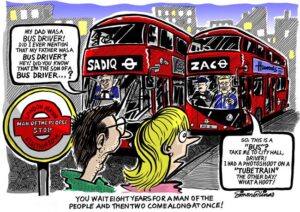 SIMON'S ELECTION cartoons were a pithy response to the 2016 London mayoral campaign: smart, funny and looked great online. – Rachel Holdsworth, Editor, The Londonist Website
SIMON IS A GENIUS at interpreting both personalities and concepts into fun cartoons. I have worked with Simon on a number of projects over the last 10 years and in my experience, he always gets it just right! – Jane Gunn, International Mediator and Speaker
THANK YOU SO MUCH for last night – you work was brilliant and having just had the de-brief meeting, everyone is impressed with your input – (For conference cartoon visualisation) – Sonia Mensa, Moorhouse Consulting
SIMON IS PHENOMENALLY CREATIVE. He continues to surprise me in all his work he achieves. A true entrepreneur and has something special about him that is out of the ordinary. I would recommend him in all his multi faceted creative visual and written skills – John Athanasiou, Director of People HarperCollins
YOU'VE BEEN very clever not to upset me – Jenny Eclair, Comedian
YOU'VE MANAGED to make me look more handsome than I am, which is rare for a caricature – Richard Herring, Comedian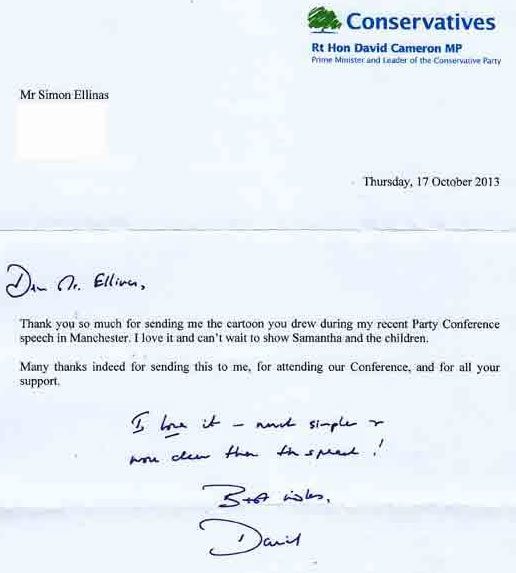 WOW. LOVE the cartoon! I'm going to firebomb your office – can I put it on my website? Thanks. And it reminded me I suit Blue – Jo Caulfield, Comedian
IF ONLY I looked that good IRL – it's fab 🙂 – Sally Bercow
WE LOVE SIMON'S CARICATURES. We use them on our website where they reach a fine balance, allowing callers to visualise who they are talking to while avoiding the cheesy PR shots so beloved of our competitors – Anna Hern, Ridgemount PR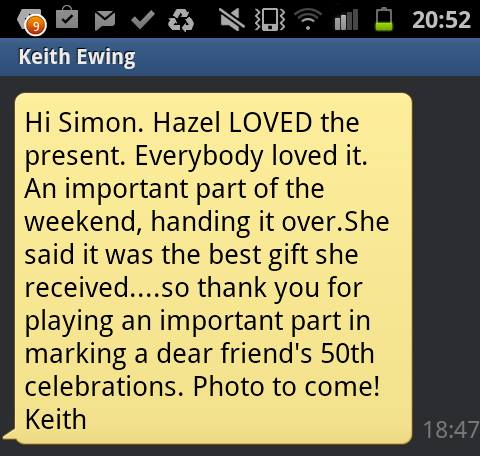 SIMON IS AN 'ideas person' with great enthusiasm who get things done, rather than just talk about them. Working with him on the Chattoon Show was a real delight and much fun, with his organisational skills ensuring things ran smoothly, which was no mean feat! His talent as a cartoonist & caricaturist brings smiles and often chuckles to those 'under the pencil' when they see the result. I highly recommend you hire Simon for on the spot at parties, books, websites and anywhere you need a cartoon! – Debbie Tarrier, Voice Over Artist & Presenter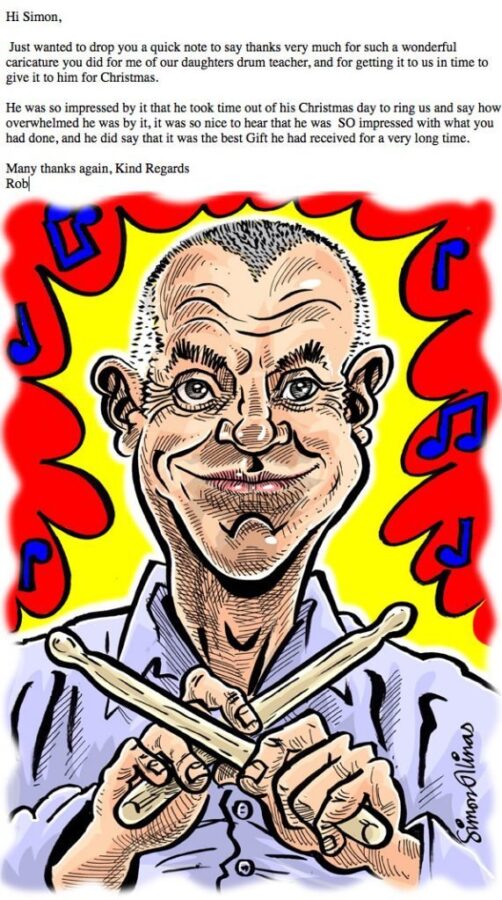 I AM HAPPY to get to know Simon. He did me a favour to make my company crew caricature for 20th birthday of our business in Croatia. I recomend him as excelent person and his work for us is now great decoration in our office – Mario Bozikovic, Director at Mark 2 d.o.o.
Find out more about Cartoonist Simon Here!