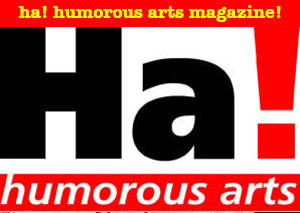 HA! Humorous Arts Magazine . . .
. . . was an attempt at producing an original humorous publication reviewing the humorous arts whilst containing cartoons, caricatures and satire. It ran for five issues, distributed independently around London Newsagents and then struggled on for a few years on the early internet. Two mainstream publishers showed interest but both decided that not enough advertising could be sold to support it.
Chattoon! The Chat Show with Cartoons . . .
. . . was (and IS, still on Youtube) a series of video interviews with celebrities whilst being simultaneously drawn by cartoonists and caricaturists. We interviewed such stars as Tim Vine, Rita Rudner, The Chuckle Brothers, Neil Innes, Lembit Opik and many more.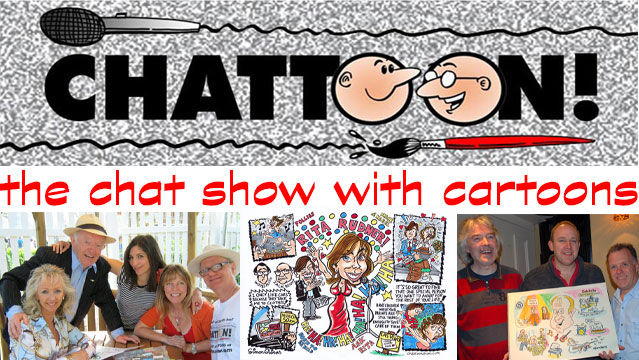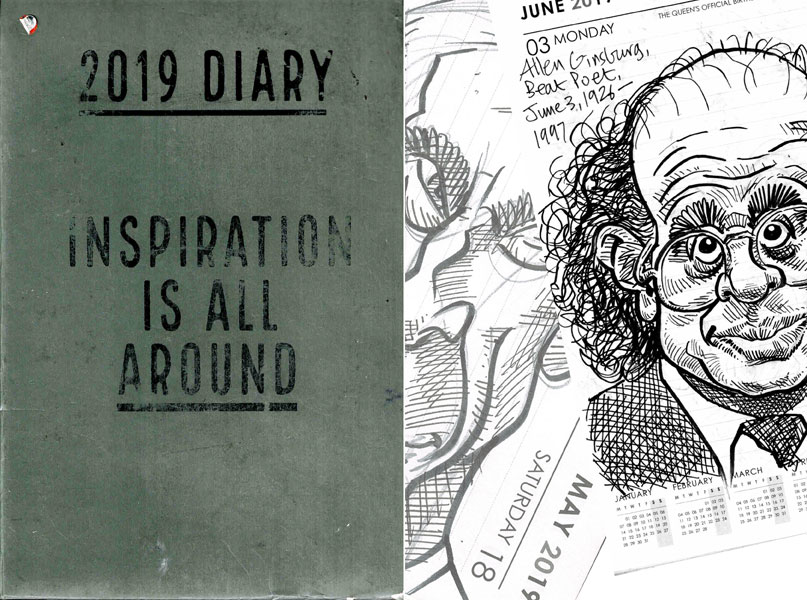 The 2019 Caricature Diary . . .
. . . was the result of receiving a diary at Christmas. It seemed the most natural thing to fill each page/date with a caricature/portrait of a celebrity born on that day. It's the first time I have ever got past January in any diary! Have a look at it HERE!
London Underground Caricatures . . .
. . . came about in the aftermath of spending a year producing the 2019 Caricature Diary. The habit of producing something everyday, not work or commission-related, was addictive and this seemed like a good idea at the time . . . it continues . . .
Writing . . .
. . . strange and humorous prose and poetry, mostly illustrated with appropriate cartoons, led to this published selection - a very slim volume - still available on Amazon!