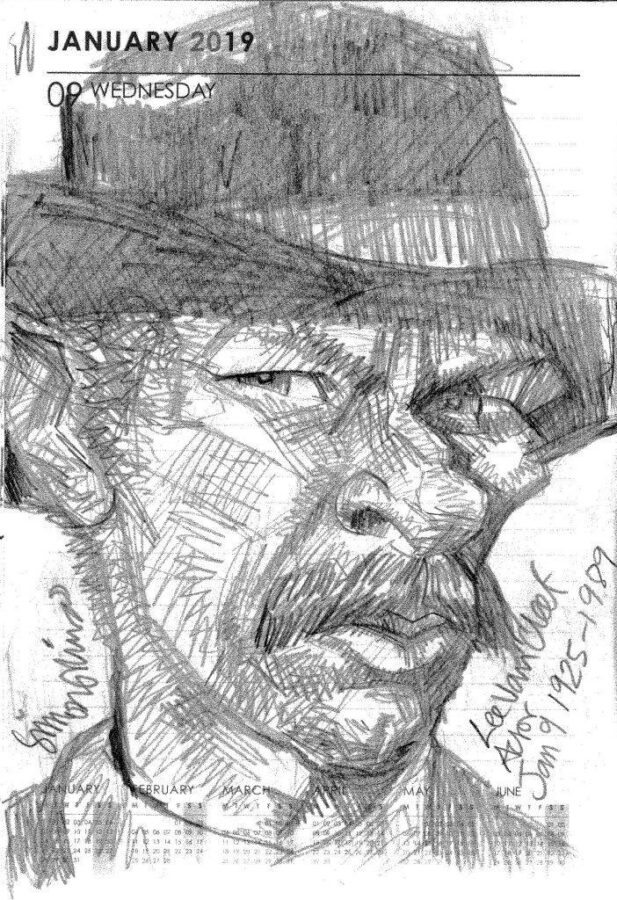 WHAT IS A caricaturist to do when given a diary for Christmas? What better than to draw caricatures of celebrities born on each of the dates? Working in a variety of media, according to whim, I am trying to draw a famous person every day directly into the diary pages, looking forward to seeing a complete diary of 365 caricatures at the end of the year. The quality will vary of course, depending on time and space constraints (Saturdays and Sundays are crammed onto the same page). Time will tell which medium works the best, although I am inclined to think that my loose, fast pen and ink sketches are particularly satisfying.
Whether you're a live caricaturist, a cartoon illustrator or a studio caricaturist, working like this every day is the ideal way to keep the juices flowing and to learn something new form regular practice.
You can see my Caricature Diary HERE and at my Facebook page. Please feel free to leave comments and feedback!