An interesting cartoon commission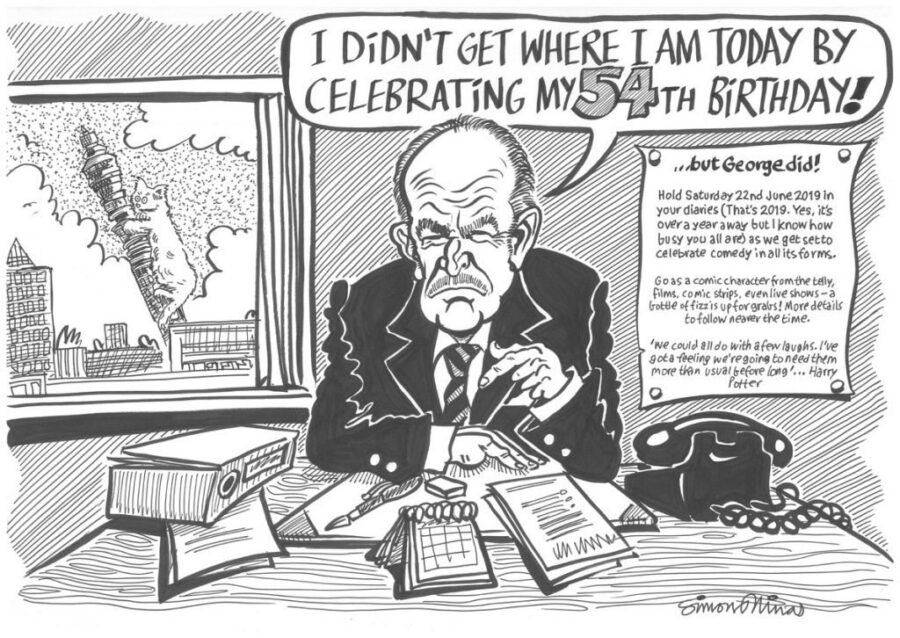 ONE OF MY best clients often returns to give me a very interesting commissions. A behavioural psychologist with most relevant surname, Dr George Sik and I first met probably some twenty years ago while I was drawing live caricatures at a corporate event at the Cobham Hilton. I remember it as a fairly high-pressured booking with a large number of caricatures required but it was most enjoyable. All the more so as it led to one of the most fruitful client relationships I have ever had.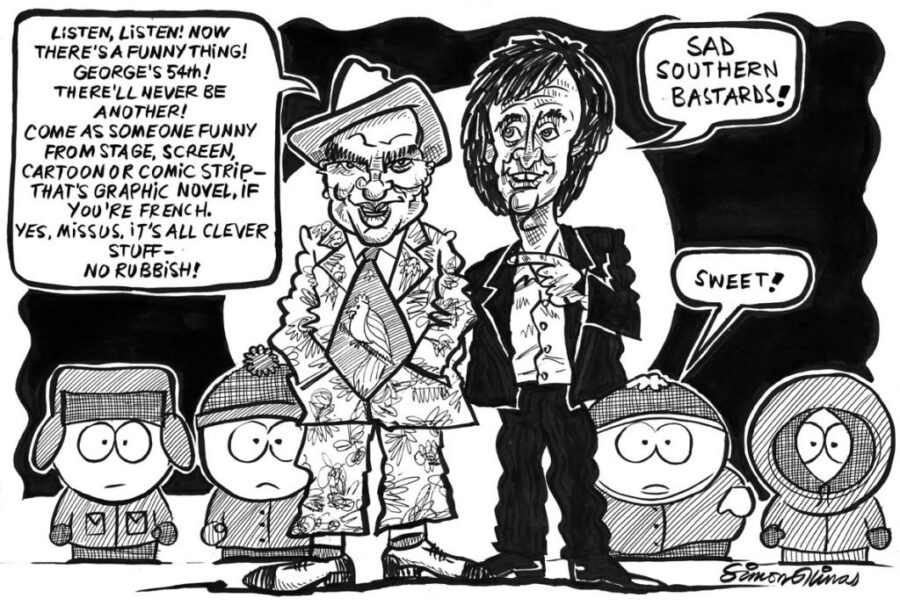 The usual requirement for any jobbing caricaturist is to produce the standard cartoon portrait of the subject playing golf, drinking beer or any other number of common scenarios. Not so with Dr Sik! Over the years, I have had the pleasure of the most imaginative requests possible, including portrayals of George and his friends as the Addams Family (twice!), The Beatles (in Abbey Road pose) and one memorable duo of George and friend as Morecambe and Wise!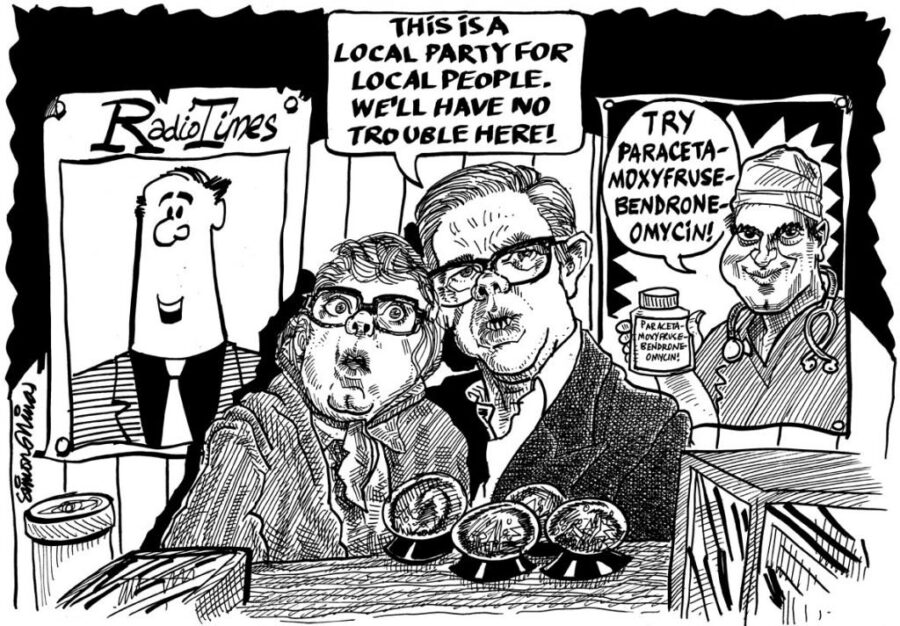 This time was the occasion of inviting people to his 54th birthday party with a series of cartoons reflecting his passionate interest in retro UK comedy. So, at the top, you can see Reggie Perrin's boss, CJ (played by the actor John Barron) with a view of the BT Tower and the kitten from the Goodies' Kitten Kong episode. The next cartoon shows George as Max Miller being berated by comedian Phil Cornwell doing his Spender spoof, Spanker whilst surrounded by (not so retro or UK) South Park characters.
The final cartoon in the series is of the League of Gentlemen characters, Tubbs and Edward, owners of the 'local shop for local people'. Dr George saw some reason to include the Viz character Roger Mellie, the Man on the Telly and the doctor-turned-comedian (don't they all? Harry Hill, Graeme Garden etc) Adam Kay.
Another way in which George and I see eye-to-eye is in our appreciation of the simple black-and-white illustration. Not only does it save time, but it has an immediate graphic quality which, sometimes, the overuse of colour obliterates.
I am available for cartoon commissions of all sorts of course. Please feel free to contact me in the form below to discuss your ideas even if they might not be quite as unique as Dr George's!