Exhibition of Paintings at Bel Gelato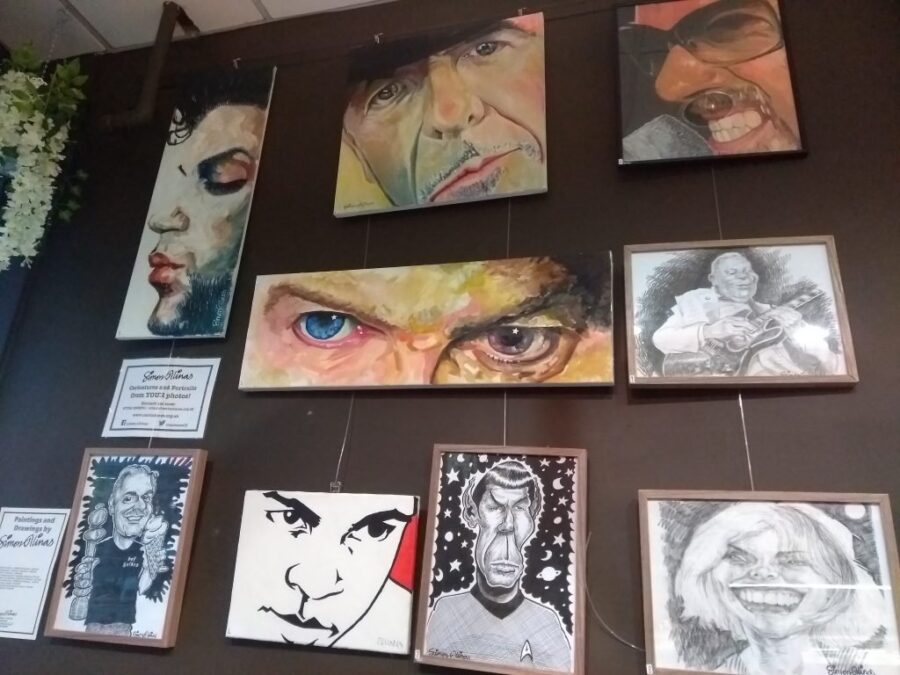 MY PAINTINGS, drawings and caricatures are still being displayed at Bel Gelato cafe in Barnet. The exhibition goes on until the end of December and I am sharing wall space with fellow artist Qing Qi.
The exhibition consists of may of my #RIP2016 paintings plus some others and they are all for sale. There are also cards and prints for sale at the cafe counter.
This has been a learning exercise for me, in that it is the first time I have mounted my own exhibition. I even had to install the picture rails and hanging wires.
Please come and see the exhibition. Any time between 9.00 and 16.00, seven days a week at Bel Gelato, The Spires Shopping centre, 111 High St, Barnet EN5 5XY.