Three Poets on the London Underground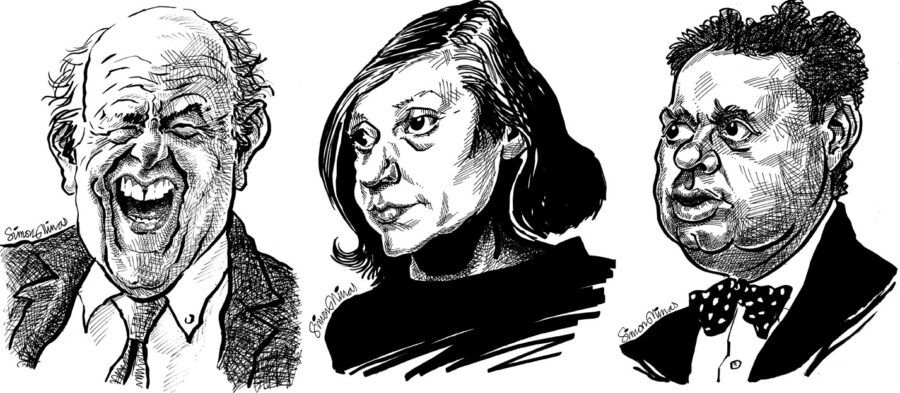 THE LONDON UNDERGROUND book is undergoing second edition changes. After the original title 'Stars on the Tube' was vetoed by Transport for London for infringing on their copyright ('The Tube' is theirs, apparently) I published the first edition as 'Who's Famous at Your Station'. A few typos were pointed out to me and I went through and found a whole host more. Whilst performing this modicum of improvement, I decided to improve the images of caricatures by scanning them all as black and white tiffs. The originals had been scanned, erroneously, in colour, thus picking up all sorts of micro-textures and shadows from the paper. This level of amendment led to a rethink of the title which I always thought a little cumbersome. So, the next, all-improved, edition of caricatures of celebrities is going to be called 'London Station Stars' which name-checks our all-important capital city.
Here are three of the new scans – they happen to be poets. from left to right, Sir John Betjeman (King's Cross St Pancras), Naomi Lewis (Holborn) and Dylan Thomas (Camden Town).