World Cup 2018 – England through to quarter finals!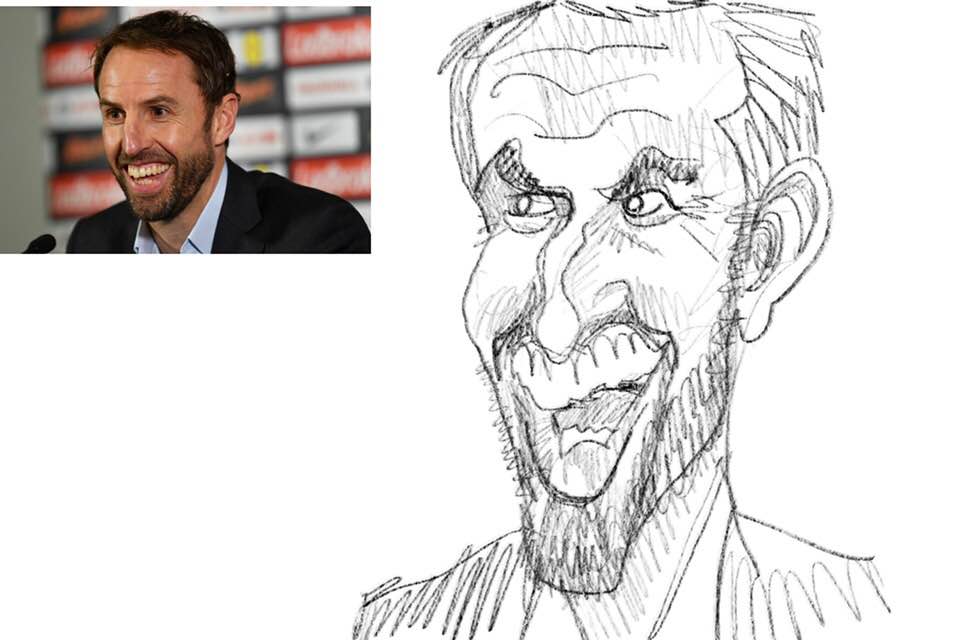 ALONG WITH THE whole nation, I was transfixed by the mind-bogglingly tense and stressful game between England and Colombia last night during World Cup 2018. Not only was I delighted by the result which should surely help build the national team's confidence towards the game with Sweden but I was staggered by the unruly behaviour of most of the Colombian footballers.
However, Gareth Southgate's circle of redemption is now complete, after his heartbreak in missing the penalty in Euro '96, with England winning their first ever World Cup penalty shoutout.
I drew the quick caricature of Gareth Southgate shown above a few days ago, during the group stages, on the iPad Pro. Using the app Procreate in one of its pencil modes, it was fairly easy to gain a likeness of his instantly recognisable, high cheek-boned, large nosed, big-toothed face.
Let's hope he has no reason for a different expression after next Saturday!