Christmas Quiz cartoon in the Daily Mail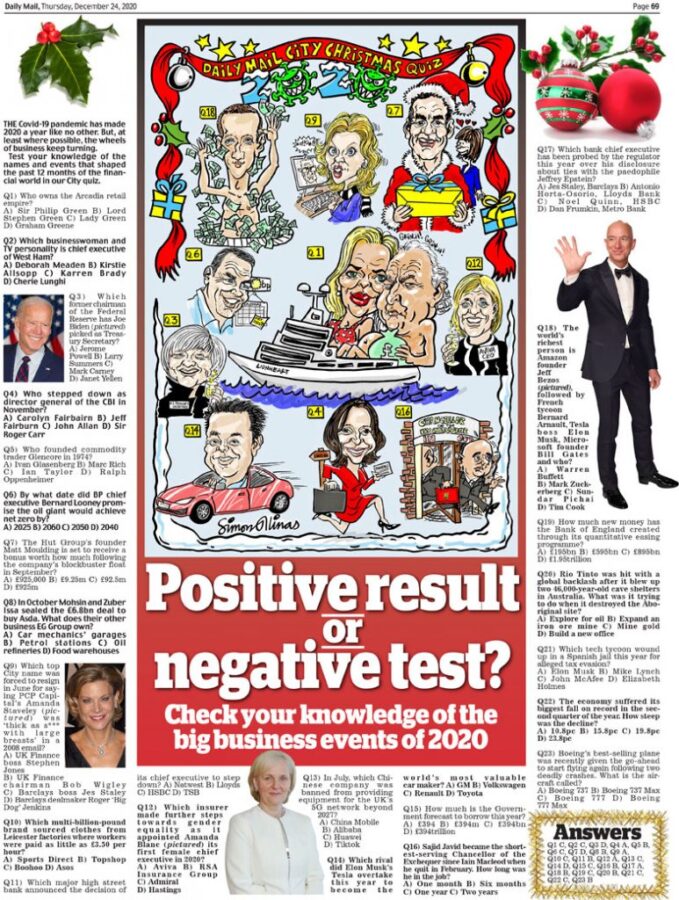 I WAS LUCKY enough to be commissioned by the Daily Mail for the fourth time this year to produce a cartoon. This time, it was for their City pages Christmas Quiz, involving a group of heroes and villains who made the business pages headlines for one reason or another.
Naturally, Philip Green and his wife dominated with Mark Zuckerberg, Amanda Staveley and Sajid Javid amongst others also having questions asked about their 2020 activities.
Upon receiving the rough version of the questions, I found photos of each person and then drew roughs for approval. These led to to finished black white versions, which, after further approval, were layered together in Photoshop where colour was added. The main bulk of the task was completed over two days to meet the Christmas pages make-up deadline, even though that was a week before final publication.
You can see how much paper was used in the production of this cartoon here!